JST STEPS to Success – Personal Development & Career Planning
Course Content
Dealing with Change
Recognising stress and stressful situations.
Managing Stress – Positive coping mechanisms.
Recognising barriers in life which might stop you making changes.
Work Life Balance
How to balance work and family life so it works for you.
Time Management Skills.
Recognising the effects that working outside the home may have.
Techniques on how to deal with this new work-life balance.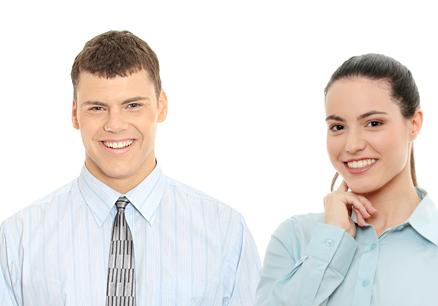 Career Planning & CV Preparation
How to create a relevant and up to date CV.
How to create a job application letter, and complete application forms.
Internet based job searches & LinkedIn etc.
Interviews skills and techniques including mock interviews.
How to source information on Training, Education and Employment.
Create a realistic Action Plan.
Customer Service
Customer Service procedures and practices.
Communications – good listening and writing skills.
How to deal with Customer complaints.
Exam – City & Guilds level One in Customer Service.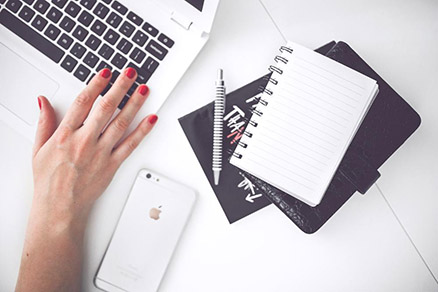 Personal Image
How to dress appropriately for interviews and work situations.
Having a smart/professional image for the business world, clothes to compliment individual coloring.
Principals of good grooming, personal hygiene/skin care.
A guest speaker will be invited to talk to you about work attire and personal grooming.
ECDL – Optional
There will be an option to do ECDL Online while attending the course. This programme will be done at home on your own PC. Learners can do as many modules as they would like. Seven modules will give you the full ECDL award.
If you opt to do this programme we will need an E-Mail address to set you up.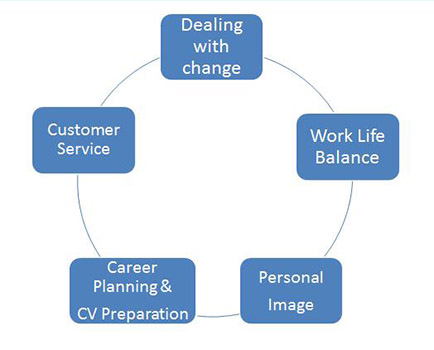 JST Steps To Success: Course Information
Hours of Attendance
Training Hours: 15 hours per week (part time)
Monday to Friday: 9.30am – 12.30pm
Breaks 15 minute morning tea break
Start and finish times must be adhered to
Documents needed for Registration
DDLETB Registration Form – supplied at registration
Evidence of Identification – Passport, Birth Cert., G.N.I.B. Card if you are not Irish or EU National.
Bank Account Details – please note Credit Union accounts are not acceptable.
Question: Do you require the following? – CETS Childcare Provision Letter
Allowances
Learners will continue to receive their weekly Department of Social Protection (DSP) payments during this programme. Please discuss any related issues with your DSP/Intreo office.
A travel allowance may be paid if you live 5km or more from the training location. Note; this is a contribution only towards the cost of travel.
You will receive a payslip each week after week 2.
€2 for tea/coffee.
Locations and Start Dates
Baldoyle Training Centre: 11 January 2016 – 5 Weeks
Blakestown CRC:  11 January 2016 –  5 Weeks
Contact Us
Would you like to learn how our Career or Life Coaching can work for you? 
Please contact us for a free consultation.