Join these Organisations in Progressing the Unemployed into Sustainable Employment.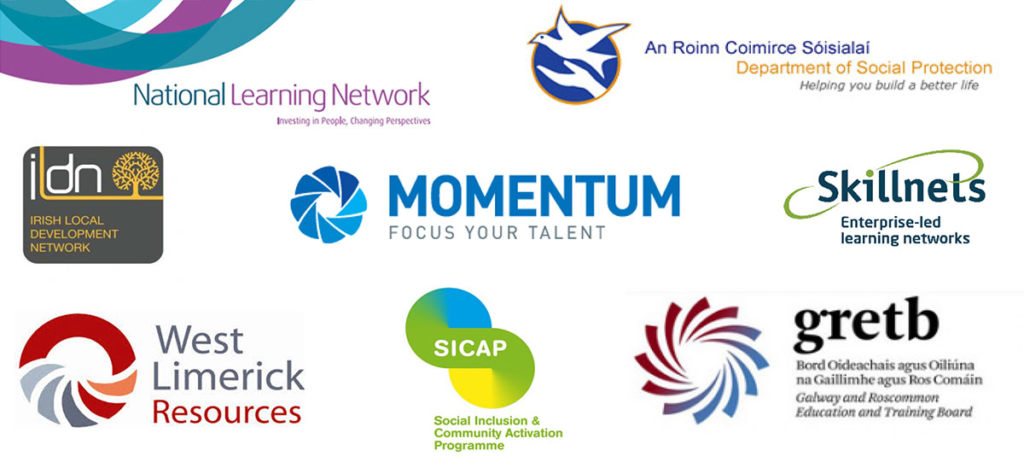 Who is this Career Employability Specialist Programme suitable for?
Organisations (Public, Private and Not for Profit) who interact with jobseekers, such as the DSP and the HSE.

Qualified coaches and/or trainers who want to work in the Employability and Activation (Momentum, Jobpath, Solas, ETB) sectors.

Individuals with practical experience, but require a recognised, specialised and focused qualification.
Those who require a greater knowledge of the Employability and Activation sectors.

HR Professionals/Recruitment Consultants/Trainers & Tutors/Individuals who are interested in working with jobseekers.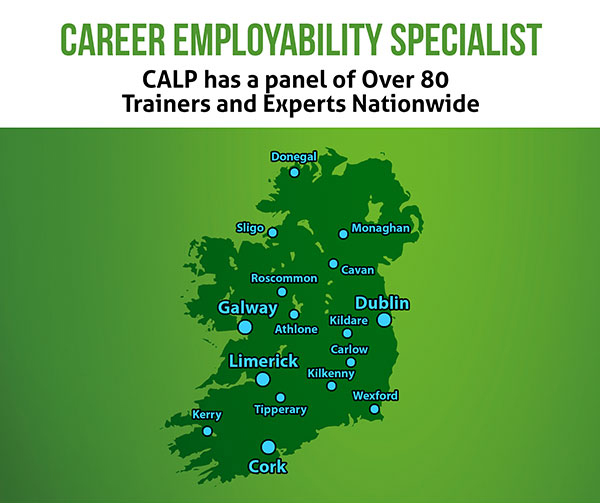 Benefits of The Career Employability Programme
Endorsed by the Institute of Employability Professionals.

Specialist programme for those working in the employability sector.

Networking with like minded individuals.

Credible programme with employers and jobseekers.

Learn new ways to activate the unemployed.
How to overcome barriers.

Access to learning resources, development tools, articles, publications & courses.

Implement the unique and proven "5 Steps to Success" methodology.
Focus on the jobseekers personal development, confidence building and practical strategies for gaining employment.

Equip the learner with specific skills and techniques to work effectively with jobseekers.

Employ the creative and innovative "5 Steps to Success" methodology.

Build positive relationships with unemployed and vulnerable clients.
Understand how employability sector works and identify supports that are available.

Apply core coaching principles and practices.

Explain the importance of compliance, legislation, ethical conduct, quality assurance and case management.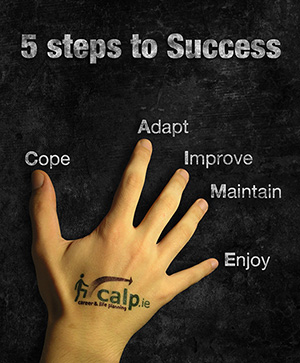 The Programme is based on the "5 Steps to Success" methodology supported by Enterprise Ireland.
This methodology focuses the jobseeker on skills to:
1 – Cope with being unemployed.
2 – Adapt towards positive change.
3 – Improve performance in career planning skills.
4 – Maintain motivation during transition.
5 – Enjoy work-life balance again.
4 Day Programme
One Day Seminar – €300 per person
4 Day Programme – €800
Coaching & Mentoring the Unemployed towards Sustainable Employment
"The course was very informative & enjoyable. Excellent resources given."
"The content was useful and will be incorporated into my current role."
"Case studies were excellent & very interactive. Very beneficial."
About Career & Life Planning
Career & Life Planning is a professional training & coaching company founded and managed by Joe Delaney. Joe is a qualified coach and former Recruitment Director with BDO. The company provides management, leadership and personal development programmes for different groups and individuals within the labour force. We have extensive experience in both the corporate and activation sectors nationwide.
We have developed a bespoke Coaching Methodology called the "5 Steps to Success"  which has been established as a fresh new approach to faster and improved employee engagement while also ensuring individuals can make their work-life better.. then balanced.

The Institute of Employability Professionals (IEP) (Visit website) is the only professional membership institute for the employability profession in the UK and Ireland. IEP endorsement is a recognition of quality for any short course, programme or other training opportunity that will help employability professionals improve their performance.
Career & Life Planning meet the IEP's criteria which demonstrates that we adhere to professional training standards, and that our programmes are well designed and delivered.
Our Career Employability Specialist programme is the first of its kind in Ireland to be endorsed by The IEP.
Contact Us
Would you like to learn how our Career or Life Coaching can work for you? 
Please contact us for a free consultation.