About Leave Unemployment Programme
This Leave Unemployment Programme has been written to help those looking to advance their career. It has been developed based on the author's experience in Recruitment and Coaching numerous people who have decided they want to either;
Move from one job to another,
Get re-employed after redundancy / recession,
Transition careers from one industry to another
Re-enter the workforce.
Our aim is to best equip you with the skills and knowledge needed to move you closer to employment. This programme will also provide you with our coaching framework to help you regain work-life balance or improve your existing work-life balance. We'll introduce you to the
5 Steps to Success
and a summary of the Leave Unemployment Strategies. The programme will help you develop the attitude, skills and motivation to move on personally and professionally.
A copy of the Leave Unemployment Handbook is also available. The techniques within the handbook will help you transition quickly from unemployment to employment.
This leave unemployment support program can be delivered to individuals or groups and can be combined with other programs with the Activate range. Delivery formats also can be flexible.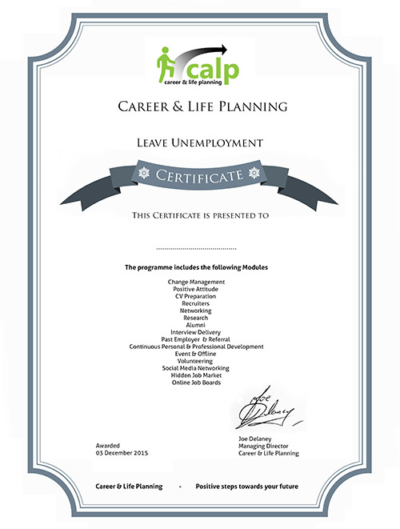 15 Strategies to Employment
Each of these strategies is critically important in your ability to get noticed in today's cluttered job environment. Identifying barriers that exist in each area and putting plans in place to overcome them are critical to being successful.
Interviews are getting harder to get and competition for places is at a premium.
You must be very well prepared!
Ensure you are confident in each of these strategies so that you can climb the next step in your career ladder.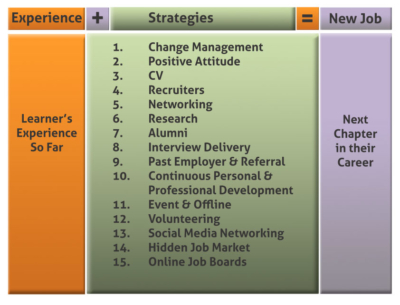 Contact Us
Would you like to learn how our Career or Life Coaching can work for you? 
Please contact us for a free consultation.