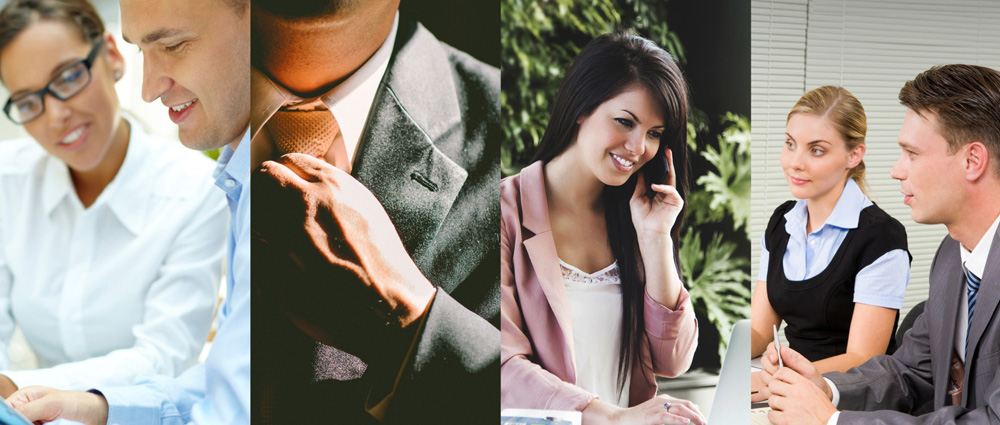 Career Employability Specialist Programme.
Start Date: Saturday 26th January 2019
Runs on 4 consecutive Saturdays.
Location: Loughrea, County Galway. Venue TBC.
Hours: 9.30am to 4pm.
Cost: €800 for the complete 4 Day Programme Or €300 for 1 individual Day/Module
Refreshments included.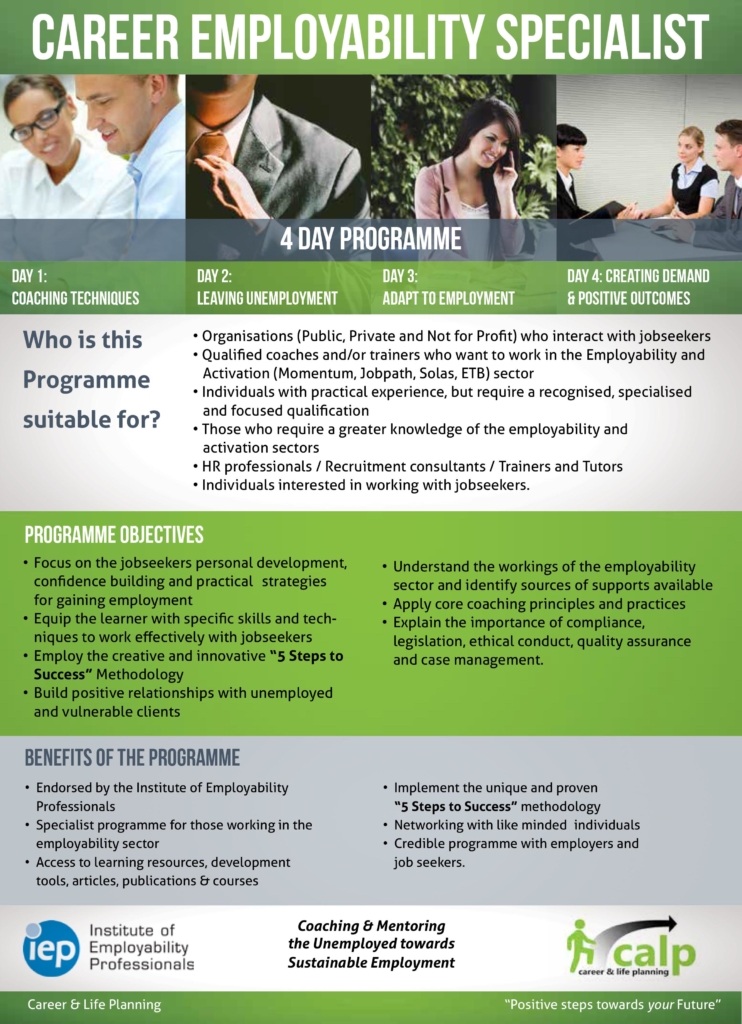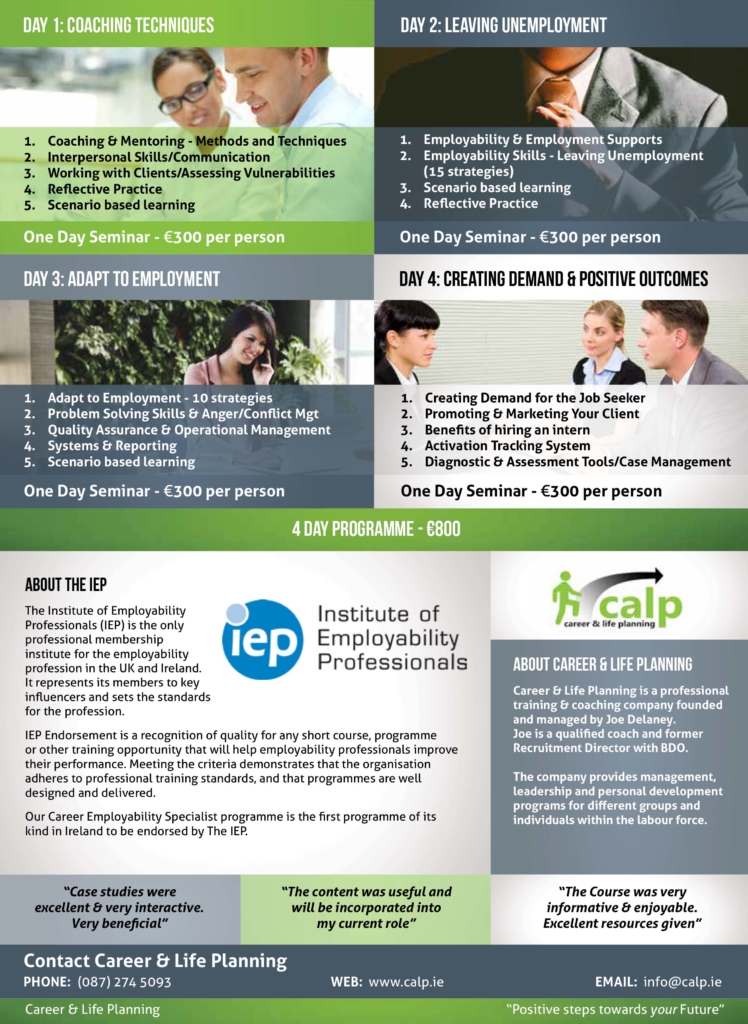 Contact Career & Life Planning to book a place.
PHONE: (087) 274 5093
WEB: www.calp.ie
EMAIL: info@calp.ie